Our Headbands and Scrunchies are made from recycled or excess materials left over from our bralettes and dresses. Must-have styles that match your outfit or complete your look by adding color and contrast to solids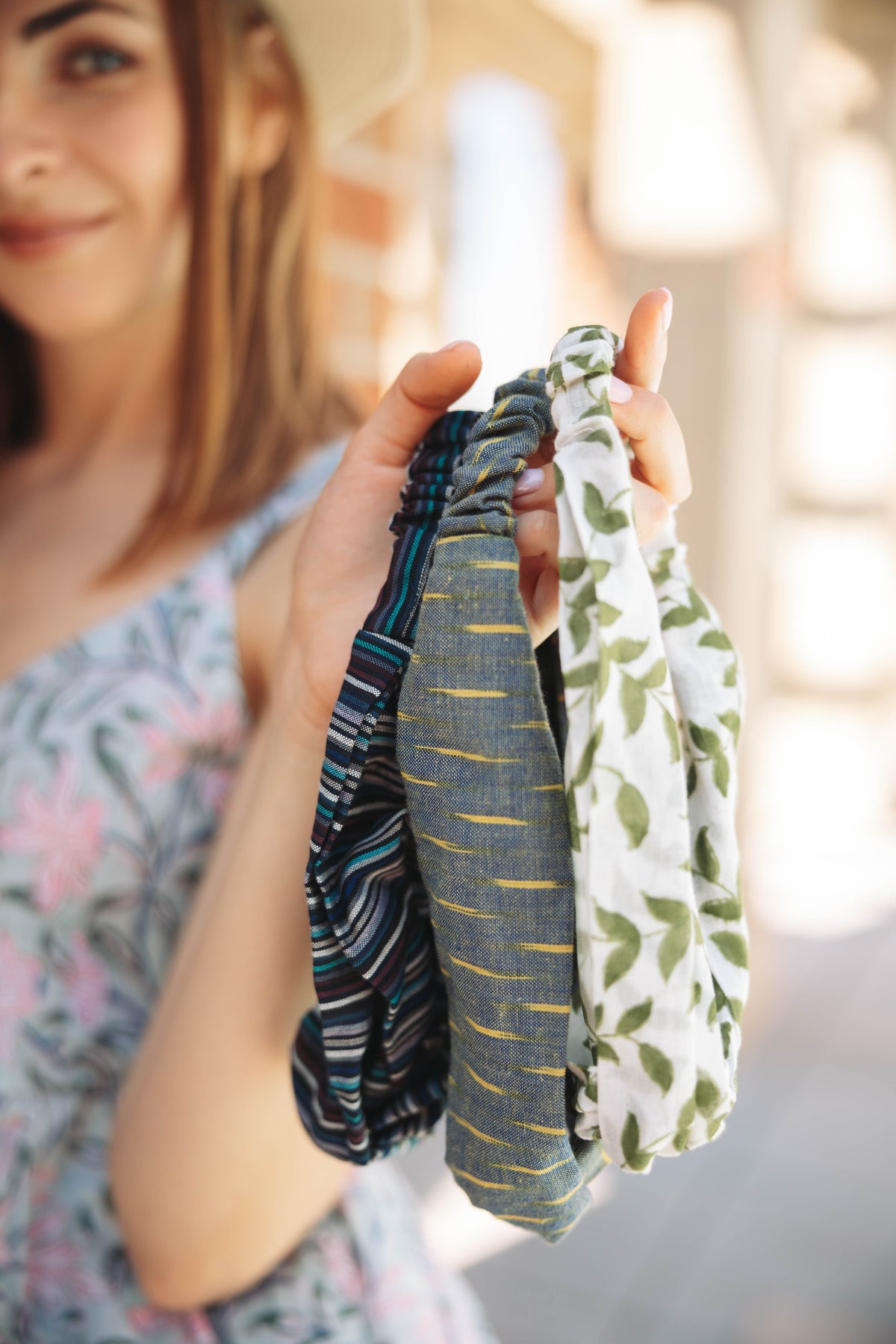 Introducing our eco-chic collection of hair accessories. Each piece is meticulously crafted by talented women artisans who upcycle fabric scraps, transforming them into stylish accessories that are both eco-friendly and fashion-forward.
Our commitment to sustainability is at the heart of everything we do. Every cotton headband and scrunchie in our collection is made by repurposing fabric scraps that would otherwise go to waste. We minimise our environmental impact and contribute to a circular fashion economy by ensuring each fabric scrap is reused. 
Join us in our journey towards a more sustainable and equitable fashion industry by choosing these unique accessories, you not only express your personal style but also contribute to a more conscious and compassionate world.