Manasi Posted on October 30 2023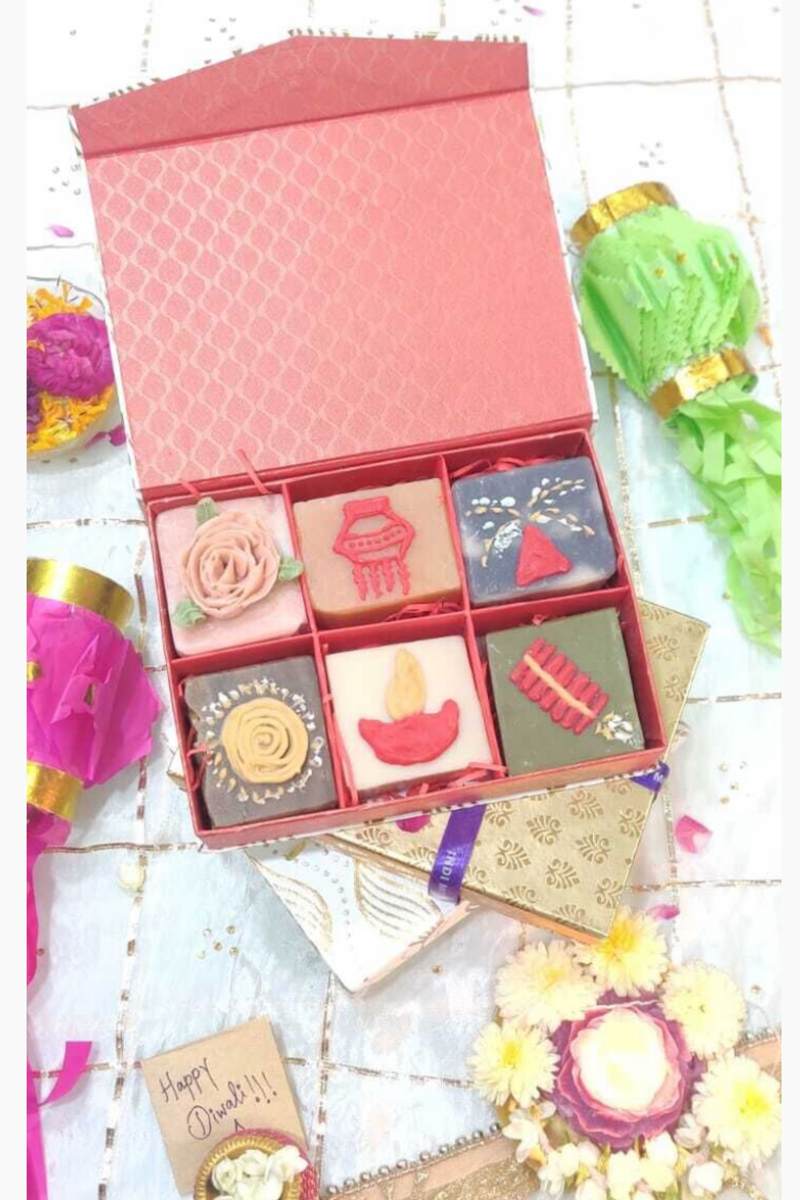 At INDIMODA, Diwali is all about spreading joy, gifts & calorie-dense mithai amongst your loved ones. Hence when we thought of the upcoming gifting season we were convinced we wanted to redefine the traditional Diwali gifting scene with a touch of sweetness. That's the story of our Diwali Soap Box. 
Our heartfelt twist on the classic mithai box, our Diwali Soap Box combines the sweetness of tradition & the gift of self-care.  
The gift is a thoughtful curation of our best selling soaps that have been handcrafted with motifs inspired by the different elements of Diwali. Just like a mithai box offers a variety of sweet treats, the Diwali Soap Box presents a diverse range of soap flavours and scents to tantalise the senses. From soothing Lavender to rejuvenating Rose & Cardamom, our gift box is meant to pamper your loved ones this festive season. 
Each soap in the gift box is a labour of love. The soaps are made from natural & plant based ingredients only to ensure the gift is eco-friendly. Our artisans have put their heart out in hand piping each Diwali element on the soap. This attention to detail and craftsmanship elevates the experience and shows that you care.
This Diwali, consider a unique and eco-friendly approach of gifting. The Diwali Soap Box, inspired by the traditional mithai box, is a thoughtful and meaningful way to celebrate the festival. It promotes cleanliness, sustainability, and the joy of gifting with a sweet twist. Embrace the spirit of Diwali, light up your loved ones' lives, and give them the gift of cleanliness and love.